In simple terms: August has been bloody brilliant!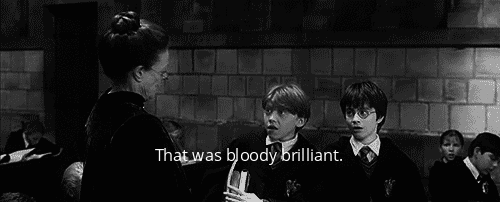 I started my month with a trip to Extreme Needle in Covent Garden to get my nose pierced.
If you didn't read my LFCC post, this all started gathering momentum when I met
Sherilyn Fenn
at the convention. I'd been wanting my nose pierced for a while and as I was queuing I noticed she'd had her nose pierced. I said to my friends I really wanted mine doing and my good friend Sam, knowing that once I've got my heart set on something all I ever require is a gentle nudge said '
Als, if you get yours done, I'll get mine done'
. Nudged. Then I went to meet Sherilyn and I told her that her piercing looked awesome and that I'd been considering the same. She launched into a great chat about it: '
it takes forever to heal, but bear with it, and get the stud that looks like a screw, not a hook - it sits better and is more comfortable'.
She finished with '
hey, I'm fifty and mine looks great, you should definitely go for it'.
NUDGED.
And that was that. Two weeks later I got this little sparkly stud put it and I absolutely love it.
Immediate post-piercing selfie!
I have to praise
Extreme Needle
for doing such a great job and making it such a lovely process. It's a great studio, with really great staff who were so helpful with the event itself and gave me lots of aftercare advice. I'll be back to see them in a few months to get the stud switched out for a ring. I hadn't had a piercing for a good 15 years, so this felt like a new experience and it was a good one.
In my July round-up I mentioned that I had applied for some voluntary work at the Science Museum. I got asked to go in for a Taster Day the following weekend, which was a bit of an informal interview process, where I had to give a short presentation with a prop about something you find amazing and have a good chat about volunteering and the museum itself. I chose to talk about curiosity; the human desire to know how and why and I used these guys as my props:


I can solely pin my re-interest in science on The X-Files, as I had very little interest in it at school (well, I liked biology but physics bored me to near death) but that show sparked my curiosity, made me ask some really simple questions and got me inspired, reading and learning again. It's had me reading and learning ever since and my interest in cosmology and astronomy sprung from this ... which is what got me to apply for this role in the first place!
It was such a fun day to learn new things and be in the company of like minded people and what's even better is that I was successful and I've got a position on the Cosmonauts Exhibit. I can't wait to get in there and talk space exploration to people. It's something I'm really passionately interested in and I'm so happy the Museum gave me a spot. That's where all my spare time in the next 6 months will be going, and I cannot think of a better place to spend it.


After all that science-based excitement, I returned to my other lover - the Arts - with a trip to see the stage version of 1984:


It's one of my favourite books and when I saw the tickets on offer for £25 I couldn't resist treating myself to one. I went in with relatively low expectations but I was very surprised. It was an incredible production done so well. I've recommended it to everyone (albeit I think the London run finishes in the next week) as it was so engaging and such great value for money.
Then it was my favourite festival of the year: Great British Beer Festival:


As you can see, my beer theme for this year was
animals
and my favourite beer was
Schrödinger's Cat
from Atom.
Then my lovely friend Hannah came to visit for the weekend. I hadn't seen Hannah for a really long time (over a year!) so it was lovely to have lots of catch ups with her. We put ourselves in a hotel for girly chats, ate great food and had a night out at the Prince Charles Cinema at the
Pitch Perfect
Aca-along screening.
This was such good fun. The events at the PCC are always a fun night out and any that allow me to sing whilst consuming Malteasers are even better, as far as I'm concerned. I want to go again. More karaoke cinema nights please!

This last weekend, I'm just back from Secret Cinema for The Empire Strikes Back:


Everyone moaned about this ticket cost (I think it was around £80) but it was worth every penny. The level of detail, the acres of land used to create worlds, the actors ... it was worth the money. I don't want to give much away (as we're not supposed to, our phones were placed into heat-sealed packages for the whole event, so no photos could be taken to spoil things for anyone else) but as far as I'm concerned I spent an evening IN A New Hope, then I got to watch The Empire Strikes Back with 1000 people and let me tell you, nothing alerts you to that quite like seeing Luke and Leia kiss on screen and have entire warehouse of people yell "UGH! MAKE IT STOP! IT'S WRONG! SO WRONG!". I know Secret Cinema get bad press every now and then but this was a top notch event produced by them and I will confidently buy tickets to more in the future. You guys, I was in Star Wars! :D
It's been another busy month! This summer really has been so fantastic and so much fun. I hope to keep this momentum going.
Articles from me this month:
Stuff from other people that I've loved this month:
I feel I was very
authentic
to my true self this month, so my word was well chosen for August. I'm not choosing a word for September as I've been making great use of my
Own Your Awesome
affirmation cards that I talked about last month.
I make an effort to pull one of the cards out of this deck that speaks to me in that moment every Monday morning (or as soon as I remember to thereafter!) and have a few moments to put it into perspective of my life and why I feel that one is right for the week. So far they've proven really useful at getting my mind on the right track and helping me maintain a focus. All the beautiful photos above are from
my Instagram account
, so if you want to join in with some weekly affirmations, come on over and follow me.
I mentioned on
my Facebook page
that I was having a summer blog break - hence no post last week and I'm having another few weeks off now as well. Consider it my holiday, I haven't had a blog holiday since I went to Chicago last summer, so I think it's well deserved. I've also got my cosmonauts training to start, which will take up a lot of my time but I can't wait to get stuck in. If you miss me, come find me on my social networks (links at the top of the sidebar, under my face), I'll still be updating there.
I'll be back to tell you all about September and I'll have some great new posts for you all to read after that. Stay tuned and stay well.